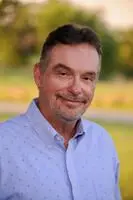 Bill holds a Post Graduate Ed.S. degree in Marriage and Family Therapy from the University of Alabama in Birmingham. He also holds a Masters Degree in Counseling from that same university and a bachelors degree in Psychology from the esteemed Birmingham-Southern College in Birmingham. He has helped guide countless individuals, couples and families towards a life of greater happiness, improved health and more fulfilling interpersonal relationships.
As a Licensed Professional Counselor, Licensed Marriage and Family Therapist and Mindfulness Coach, Bill has worked with clients in a variety of settings including community mental health, criminal justice, hospitals and non-profit agencies. His greatest devotion, however, has been his influential work with clients in his own private practice of the last twenty-one years. On the national scale, Bill has been a Clinical member of the American Association for Marriage and Family Therapists and has been a Diplomate of the American Association of Sex Educators, Counselors and Therapists. He also holds certifications as a Certified Sex Addiction Therapist (2001) and an Advanced Addiction Counselor (2000).
Bill speaks both English and Spanish fluently and has worked successfully with clients of all ages. He works regularly with adolescents, as well as couples and families.
Bill has long been a student and practitioner of Mindfulness techniques and approaches to living. He coaches his clients on the powerful implications that mindfulness has for relationships, compassion and emotional well-being. Interested clients learn to integrate the practice of mindfulness and the peace, health and richness it brings to one's life.
Recreation for Bill includes playing racquetball, reading copious books, boating on Lake Texoma and spending down time with his family.